It's time for the 2018 Birch Family Dental Dream Smile Giveaway. Enter yourself or someone you know that is deserving of a smile makeover! Dr. Bryant Birch will be providing all treatment: crowns,veneers,bridge work, root canals, fillings, ALL free of cost! We want to award a deserving recipient the chance of a lifetime. We want honest, genuine, and heartfelt stories.
2016 recipient, Kelly Souther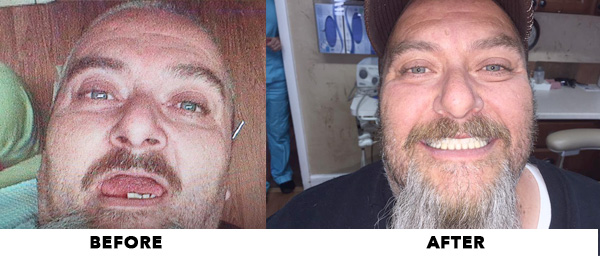 Click on the link to see Dr. Birch's full smile gallery:
http://www.birchfamilydentistry.com/smile-gallery/
Simply fill out the entry form below and attach a couple of photos. Deadline to enter is December 16th. Winner will be selected and awarded before Christmas.
We need to see a close up picture of the mouth of the contestant and then a picture of the face of the contestant. The entrants will have a greater chance of being selected if we can see smiling in both pictures. We must be able to get a good luck at all teeth.
*We have the right to change any deadlines as needed for this contest.